Pressure Cleaning Services in Palm Beach County
Industry Leading 3 Year Warranty

At Sunrise Roofing & Cleaning, we have the power to wash away years of dirt, mildew, and algae from your home or business. Using our high-volume low-pressure technology we can blast away the grime and bring out the shine. To top it off, we then treat your surfaces with a chemical treatment to kill mildew spores and keep them from coming back. Everything we do is 100% clean for your home, business, and the environment. You won't find a better value in South Florida.
We are licensed, insured, and back our work with a 3 Year Warranty. Your satisfaction is our top priority. Contact us today for a free estimate on any of our services.
RESIDENTIAL PRESSURE WASHING SERVICES INCLUDE
No Pressure Roof Cleaning
Eco-Friendly Cleaning
Gutters
Exterior Pressure washing
Pool Deck Cleaning
Window Cleaning
Window Tinting
Roof Repairs
Roof Sealing & Restoration
Driveways
Walls
Mildew Detergent Application
Rust Removal
Sidewalks
Brick Pavers Cleaning & Sealing
Patios
Low Pressure Clean Detergent Application
Screen Enclosures
Chemical Cleaning
And much more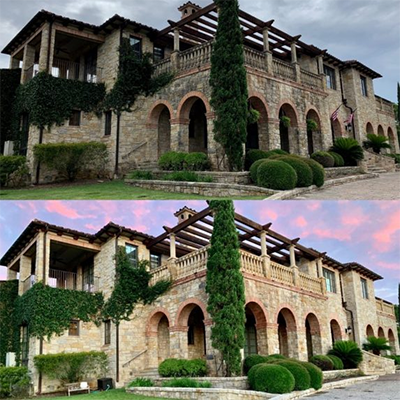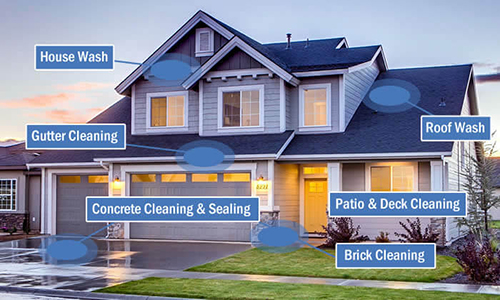 Clean off years of rust, grime, and stains with our Complete House Cleaning special. Your home will look like new again from top to bottom. Our full house cleaning services include low-pressure roof washing, sidewalk, and driveway pressure wash, low-pressure exterior wash, and low-pressure window cleaning. All our work is backed by our 3-year warranty and is completely safe for your family, pets, and the environment. We believe in higher standards for you and the work we do. Give us a call for a free estimate today.
Other companies do pressure cleaning we make the difference.
We believe in delivering a higher standard!
Why choose Sunrise Roofing & Cleaning?
Over 20 Years of Experience
Sunrise Roofing & Cleaning was founded in 2013.
Trusted for years when it comes to protecting your roof and house
We stand behind our service with one of the longest warranties around.
Need Pressure Washing or Soft Roof Washing?
See how we can work with you